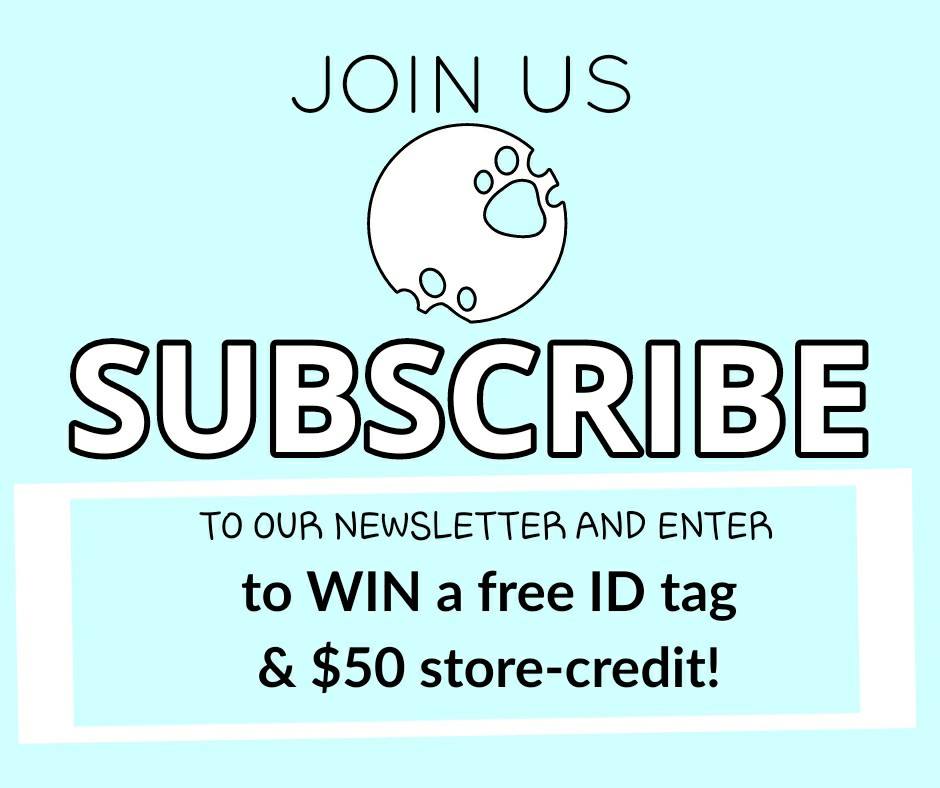 Giveaway, newsletter, and tags!
To celebrate the release of our colored, stainless steel jingle-free tags (finally!!), we're doing a giveaway! You can enter here.
We'll draw a random email (date TBA) and notify the winner via e-mail. A free tag AND $50 in-store credit! So exciting!
All you need to do is sign up for our newsletter. You'll also receive a coupon code that you can use immediately!